1€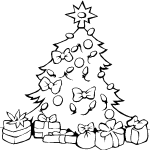 Leading Design Ideas To Have You Seeking Your Very BestIt may be a lot of fun in becoming modern! There are many things which a person might figure out how to
https://twitter.com/Bags_Coach
be stylish and feel happy at the same time. The next article has recommendations that can streamline whatever you fully grasp type. Read on for additional about getting dressed your very best.Your main design expenditures needs to be set in the direction of items that you simply will use on a regular basis.Get clothes that seem to be great and synchronize well. Try on some a stylish dark pen skirt for jackets and many years annually.
Seul, entre amis ou en famille, venez fêter la dernière de l'année avec les bénévoles de La Bigaille.
La scène sera ouverte pour les musiciens qui veulent faire partager leur univers!
A bientôt.
.
Aucun commentaire
Sorry, the comment form is closed at this time.